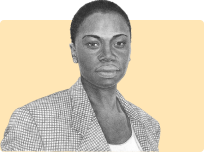 By Thore Bischoff
3 minute read
Thore Bischoff By Thore Bischoff
3 minute read
The hurdles to creating a collection from concept to launch in the fashion sphere are vast and complex and quality assurance can often become one of them. Imagine navigating through delayed sample orders, incomplete BOMs and inaccurate price calculations only to find that the garment fails the quality inspection because of something avoidable like an incorrect stitch. There are several factors within the lifecycle of a product that can affect its quality control & compliance but insufficient data is king of them all, and is often all that stands between a product not just looking perfect but fitting perfectly too.
Even by today's standards, much of the apparel business is lagging behind and still deeply entrenched in manual processes; Excel sheets, pen & paper and even an army of people marching onto factory floors, taking pictures and writing reports. By its very nature, manual processes allow for a multitude of human error and lengthy time-frames that can under-deliver on brand promises and ultimately affect the finished product. SaaS & App providers have been steadily developing platforms and tools to help speed up and tighten the product life cycle, resulting in a higher product quality through easier means.
From Office to Production Floor: How Integrating a PLM & QC Software Enriches Both Your Data & Product Quality
Qarma is a young and agile Danish software company that has developed simple digital quality and compliance tools revolutionizing the QC space for furniture, fashion and DIY, processing over 1,500,000 inspections and audits a year for global brands. While Qarma's solution contributes a lot towards enabling smarter and more intuitive inspections, Quality Control is only as good as the data you can provide it with. As Jacob Nedergaard, co-founder and CEO of Qarma explains, "To make Qarma work, we need as much data as we can get in. Connecting to other systems will only make the baseline better for an inspector." PLM platforms, such as Delogue, supply the kind of dynamic data required for tools, such as Qarma, to work even more efficiently. Providing brands with the best of both worlds.
"
"When we enrich the on-site data with input from other sources, such as PLM systems, that is where we really start to see the magic."
Jacob Nedergaard, Qarma Co-Founder and CEO
In everyday terms, Jacob compares quality data as the much-needed light in what would otherwise be a dark room of quality control. "Having a PLM will allow you to shed light on the product in a different way, because you will know what to look for. If you are inspecting a sofa in the evening and you don't have daylight, you could be led to believe that all the colors look good and the shape is perfect. So you accept, approve and pack it, but when it arrives in Denmark and you open the container, you realize that the sofa doesn't meet the requirements. Being able to enrich inspections with such data, frames the product in a whole different way."

Connecting Systems Is
Always
About Connecting People
Our latest customer use cases demonstrate that the integration between Qarma and Delogue is way more than just a technical one, and more so a practical one connecting the people involved in the product life cycle to the importance of quality control & compliance on the production floor. Suddenly, that 'faulty stitch' no longer exists - the data from a PLM such as Delogue enriches the quality control functionality allowing for early intervention. The QC inspector can now check the measurement, the color and the care label instructions before goods are approved and shipped so that you not only end up with a perfect looking, but also with a perfect fitting product. All of that with the help of two like-minded and intuitive solutions that allow for smarter working and more efficiency.