By Ella
5 minute read
Ella By Ella
5 minute read
We met with Silke Sønderstrup-Granquist and Anja Padget from Sourcing House to talk about responsible business, not sustainability.
"That's what we call it," says Silke. "We don't like to call it sustainability because it's a very fuzzy word and no-one knows what it really means. So we talk about responsible business instead."
Maintain good relationships with your suppliers
During the past year, the industry came under pressure, and a lot of the suppliers didn't get paid. Brands were suffering, but suppliers were suffering more. This is where Sourcing House dives in: to help brands understand that they have to become partners with their suppliers and treat them fairly.
"This year especially we focused on these relationships even more: making brands understand the value of building this partnership with their supplier," contends Silke.
When brands approach them about sustainability, their first recommendation is: start by building on what you do well. They begin by helping brands to establish their negative and positive impacts across the value chain. And once they identify the problems, they start looking into what initiatives they can implement to solve them.
"Our advice is not to consider only one aspect of the business. Most of them are looking at materials, but it's not only about that. You won't have enough impact if that's the only thing you're looking at. That's why we are working a lot with social responsibility," says Anja.
"Among the things we do is connecting brands and suppliers who match in values and standards, or who can benefit and lift one another in cooperation. We seek to build partnerships that will thrive and grow into more responsible businesses. That is a very good place to start and build from."
The term sustainability is overused
Another important element brands should focus on is promoting transparency in their communication. It doesn't cut it anymore just to overuse terms like sustainability, green and conscious as a marketing strategy.
"The main goal is to communicate more honestly – instead of just putting a sustainability label on everything. Communicate about specific initiatives that you're doing, specific things that you're doing well and specific things that you think are difficult but that you're trying to solve," recommends Silke.
Brands shouldn't be afraid of showing what they can't do or what's difficult, as everyone is facing the same challenges.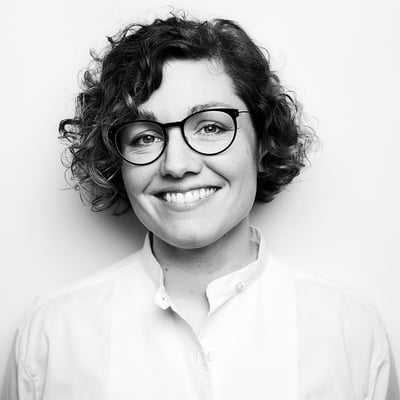 "
"It doesn't really make sense to talk about green or about sustainability, but more about how you take responsibility for the business that you have and the impact you're making."
Silke Sønderstrup-Granquist
The desire to change is there
Do you see a change in the Danish fashion industry?
"We've definitely seen a rise in the number of newcomers contacting us with a vision of wanting to do something different because they've seen something they don't like in the fashion industry and they want to change it in some way. They ask to do something sustainable, even though they don't always have a definition of what that is, so they come to us – that is the kind of reaction we have been observing.
I think it's also due to last year's virus. It has had a huge impact on how we think about the value chain and the fashion industry today. We have found out how vulnerable we are, and that a healthy and sustainable value chain is a necessity for survival."
It is not enough to just work towards organic cotton. And that's an amazing development: to demand certification across the whole value chain and not just the fibres," says Anja.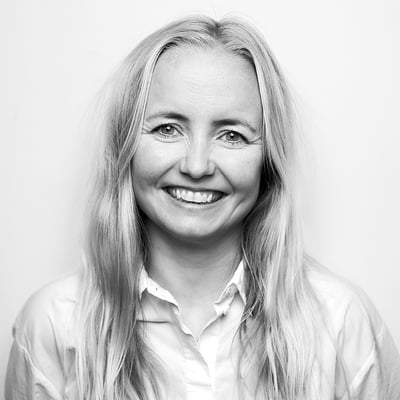 "
"Consumers are longing for honesty and they also need to understand that what they buy has an impact."
Anja Padget
Measure the use of your resources
The fashion industry is growing very fast and using an enormous amount of resources – both material and human. Its impact on the planet is undeniable. Therefore, to talk about truly sustainable development, we need to reveal what resources we use and how we can work towards a more balanced use of those resources.
"It all comes down to us using too many resources to push too many goods out into the world. We need products that are made to be used and cherished: that can be repaired, recycled and reused, " says Silke.
"Ultimately, it doesn't matter if a t-shirt is organic or made in the best possible way. If you don't need the t-shirt, don't buy it."
How do we move forward?
To be part of a responsible transition the whole system needs to change its mindset, so it's not only down to the brands.
"We have to take into account the true cost of the products we make and buy. The value has been completely detached from the cost for a long time, causing overconsumption and overproduction.
A systemic change is needed. We see the industry calling out to politicians and decision-makers to help this transition by setting a common frame and common terms for responsible business and responsible consumption. In the meantime, we need to do all we can to inspire and help each other move in the right direction," concludes Silke.
---
About

Sourcing House is based in Copenhagen, Denmark. They advise brands and help them increase their positive impact from the sourcing of the qualities, products and finding the right suppliers to the buying function itself: collection samples, price negotiation, production planning and shipments, all with a focus on making responsible business highly tangible throughout every step of the value chain.