By Jessi Walker
2 minute read
Jessi Walker By Jessi Walker
2 minute read
Tina Wang, from Shijiazhuang Runni Trading Company, explains why she and her team prefer working with their customers in Delogue PLM, and how it helps strengthen brand relationships through effective supplier collaboration, and ensures that her whole team is always up to date.
Tina has worked in the textile manufacturing industry for over ten years and has experienced overwhelming email overflow, product delays, and communication errors more times than she cares to count. That is, until she started using Delogue PLM with her customers.
Shijiazhuang Runni Trading Co., Ltd. was founded in 2014, located in Shijiazhuang city, the capital of Hebei Province, north of China, near Beijing city. They specialise in outdoor and rain & swimwear, featuring Oeko tex -100, ISO9001, BSCI and SEDEX certifications. More than 50% of their productions are made with recycled materials under GRS standard and their customers span all over the world, with kids wear as a prominent leader for their business in the Nordics.
In this interview, Tina explains how a PLM has helped her and the company build strong relationships with their clients. "It is super important to have a good relationship with our customers," she says, "and this relationship is built during the daily work". Different languages, cultures and timing are all challenges that trading companies and their brands and designers face when key stakeholders are spread across the world.
Problems don't come from the product, they come from miscommunication.
Simple information is often put at risk when small changes are made, and multiple versions of an Illustrator file or Excel sheet exist without a centralized platform. For example, if a designer changes the color of the zipper on a jacket as part of the brand's new collection, older versions can be pushed in its place causing sample errors, lost time and unnecessary costs. "When using Delogue PLM, the brands and the designers can prepare everything in one overview and nothing is missed", Tina maintains. The relationship between the different parties benefits because they can rely on each other with little risk of conflict through misunderstandings.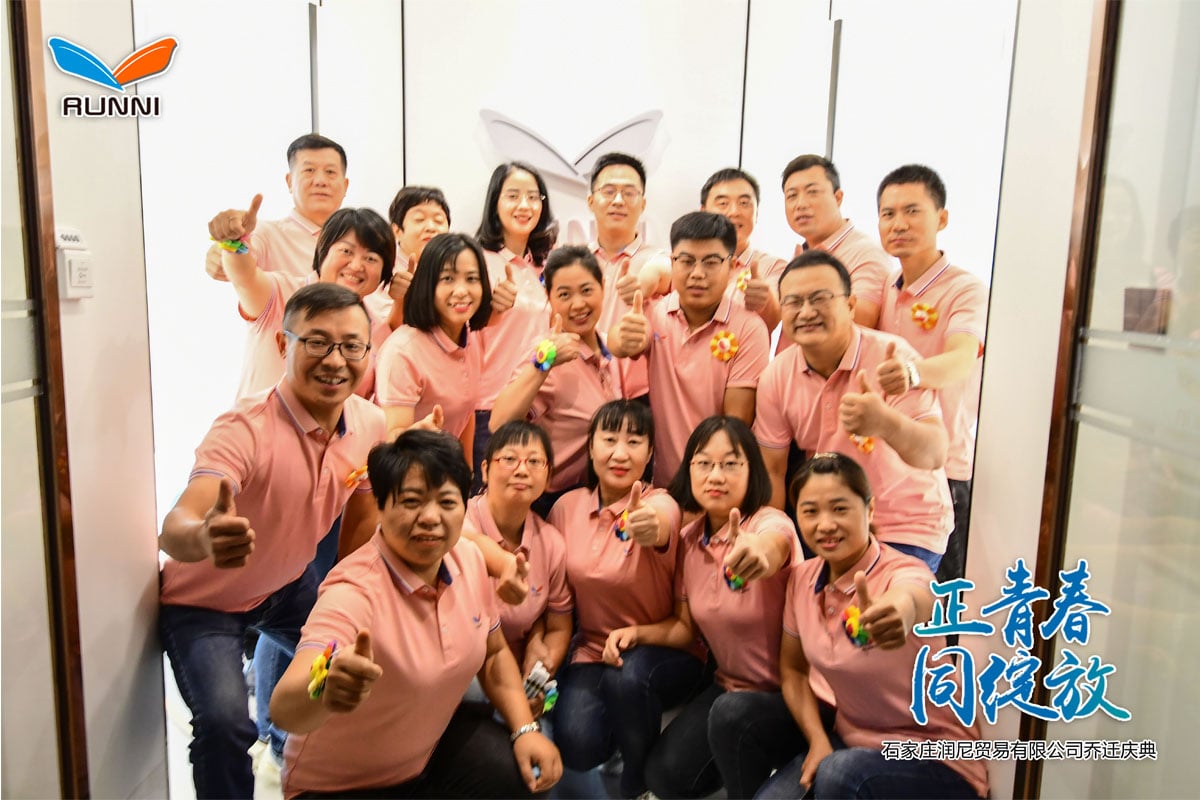 Another important aspect for Tina is that a PLM ensures that their work does not "depend on the people". It's frustrating to experience a loss of intellectual property when an employee leaves or goes on vacation. Without Delogue PLM, it can take weeks to onboard new employees to company workflows and standards. This is especially costly when the employee is a student helper with a short-term contract. In Delogue PLM, everything can be found easily and the intuitive platform interface allows everyone to work at a high standard, regardless of experience.
Implementing a PLM has supported the work at Shijiazhuang Runni Trading Company immensely, especially in regard to customer relationships and handling brand employee churn. Tina can't imagine her work without Delogue anymore. "Wow, that would be difficult", she concludes.
The Delogue PLM platform invites suppliers to collaborate with their customers without any additional charge to the brand or the supplier. To understand how your team can close the gap with Delogue PLM, book a quick chat here!