Delogue Academic program
Free academic program for students, teachers and educational institutions

Students
Students around the world get Delogue PLM software licenses and certifications for free. Request a license from your teacher.
Learn how to bring products faster to market

Learn how to streamline design and production processes

Impress future employers

Teachers
Prepare students for modern product practices. Incorporate Delogue PLM software for free into the curriculum.
Teach the latest practices in modern product development

Simple student license management

Free support and Knowledge Base

Institutions
Position your institution as a technological frontrunner with the latest digital design and product development practices.
Free to use for students and teachers

Training program for teachers to become familiar and able to teach in Delogue PLM

Give students the most advanced toolbox for their future career
"Delogue PLM is ideal for this as it is very user-friendly. It also helps the student to make the link to the professional field because well-known brands and retailers also use Delogue PLM."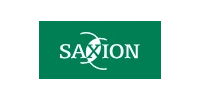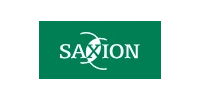 "Delogue PLM made it a lot easier for me to learn to work with complicated collections. It's a great solution for structuring processes and collecting all product-related data while making communication with suppliers much easier."


Certification
To ensure that teachers know the functionalities of Delogue PLM, they will be trained by Delogue and must pass an "exam" to be certified in Delogue PLM. Normally certification requires 3-4 hours of training by a Delogue trainer, 3-4 hours of self-study working on the platform and finally a 1 hour "exam" where the teacher presents the PLM platform to the Delogue trainer. After passing the "exam", the teacher will receive a Delogue PLM Certified Tutor Certificate.
Certification fee: Delogue charges a certification fee of EUR 1,350 per year for up to three teachers. The fee includes all training, certification, help in setting up classes, support and annual re-certification with new features for the teacher.
Evaluation
Delogue and the educational institution will complete an annual evaluation and status (online approximately 1 hour). The educational institution gives Delogue feedback and quantifiable KPIs as to the amount of students reached, curriculum and Delogue updates on new features in the platform.
Get Started
Contact us and we will set your educational institution up with free licenses and a training program for teachers to become familiar and able to teach in Delogue PLM.