By Ella
4 minute read
3D's always been a gimmick in movies; you can take it or leave it. But in the fashion world, it's become a key component in forming a collection – you can't start one without it.-
Ahead of the curve, already using 3D virtual sampling with their suppliers, are VILA, and earlier this month they launched a collection entirely produced using 3D solutions.
Their ambitious 3D universe was created in collaboration with Vonoa and creative agency N'Fellows. This is how VILA plans to move their business forward – working towards a more digital mindset.
READ MORE: How fashion brands can start with 3D with Vonoa
Advantages of 3D virtual sampling
Launched on February 2nd, everything from samples to models was made in 3D by the team at VONOA. Through their immersion in this new 3D universe, VILA are taking another innovative step towards product development optimization.
"
First and foremost, we are very excited to meet our customers in new ways and present our new 3D universe that we are very proud of. On top of that, these new digital solutions open a new world of possibilities in terms of production optimization and processes, and it makes us capable of taking the right steps towards a green transition. There's still a long way to go, but we are moving in the right direction with 3D sampling.
Josephine Schorling, VILA Key Account Manager
Indeed, 3D is a strong communication tool, but it is especially advantageous when it comes to sampling. Designers can play around with colours and textures instead of actually signing off on the physical garment and then waiting to see the final product in fabric. And it's also a quick and easy way to speed up the product development process. There's certainly more space to try things out and make errors, without risk and incurring higher production costs.
3D technology also offers brands the potential to modernize their approach to developing samples – for example by using 3D samples in a survey to monitor public responses. In that way a brand can quickly respond to trends and buyer demands.
READ MORE: CLO3D vs Browzwear vs Optitex: Which 3D Fashion Software is Better for You?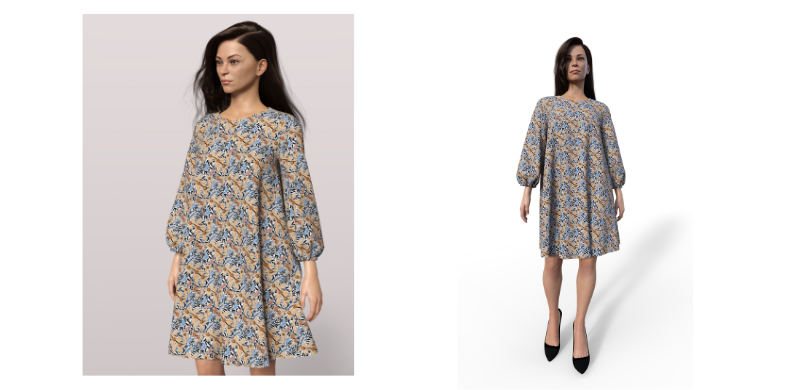 3D in the product development process
During the time VILA have been diligently working with digital solutions, they have seen how 3D opens up a world of possibilities for the brand. Even before the pandemic, they were investing in 3D solutions with an eye on faster and more flexible processes, in line with their goal of minimizing both production waste and their environmental impact. Their goal is to become more efficient and increase their positive effect across the whole value chain, and 3D sampling is certainly one of the ways of doing it.
As VILA affirm, it is not simply a digital solution for the here and now to help overcome challenges in the wake of the pandemic, but also a solution that will help optimize future processes. Over the past year they have worked hard, but thanks to their 3D development they have now made it possible to launch a 3D event in which each style was produced without any physical samples.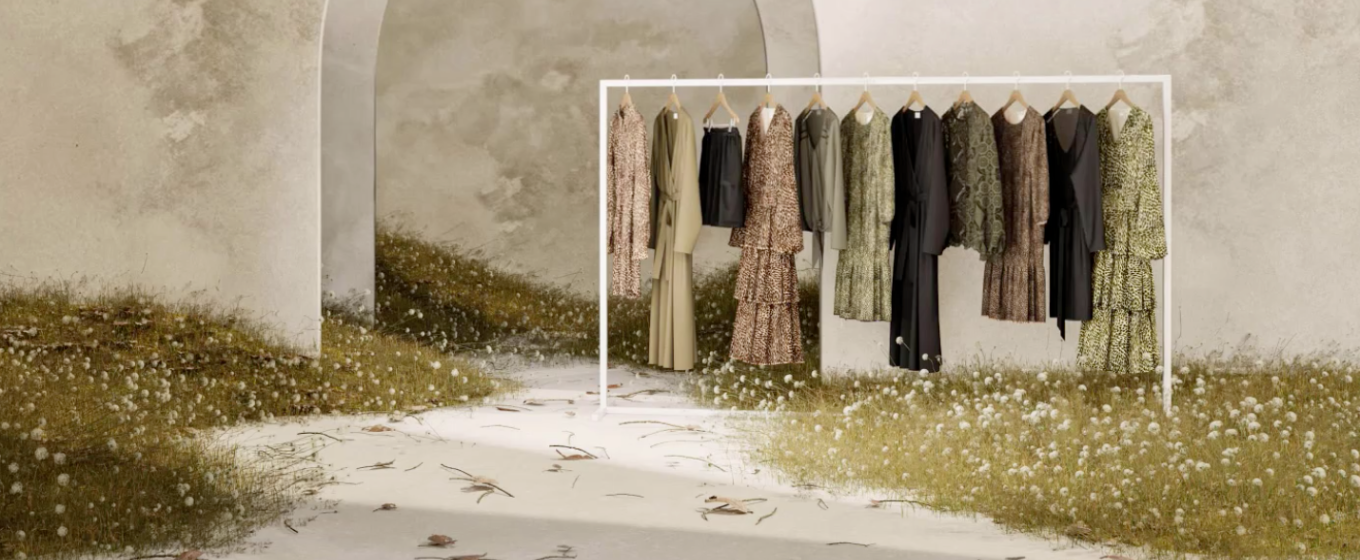 READ MORE: What are the benefits of 3D virtual sampling.
3D experiences for wholesale customers
Every year, VILA usually host two big Key Account events at specific locations that offer exceptional experiences to their wholesale customers while they present their collections.
In a normal year, like 2019, customers would be flown to Barcelona to attend the event in the surroundings of the Skt. Pau Hospital. But in the face of the pandemic, they needed to improvise and the result was a 100 % digital event showcasing their 3D collection samples, 3D models and, above all, a complete and unique 3D VILA universe that will take 3D showrooms to new heights.
"
While selling our collections through 3D may be perceived merely as a novel idea at current, we firmly believe 3D will be an integral, if not pivotal, way of meeting our customers in the future. Not only does it support our ambitions in regards to both speed to market and sustainability, it also provides unique and flexible buying experiences for our customers.
Simon Khong Harbjerg, VILA Brand Director
What are the benefits of using 3D fashion software?
Speeds up the production process. You can take your concept to production in a matter of weeks not months.


3D samples take a short time to produce. The back and forth with suppliers and customers with physical samples is gone.


3D sampling allows production flexibility when changes are needed in the fit and styles.


Production costs are highly reduced. 3D enables the use of different fabrics, textures, sizes in one-go.


3D designs can later be used for digital communication in e-commerce, online catalogues, social media, etc.