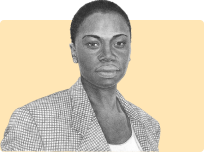 By Thore Bischoff
8 minute read
By Thore Bischoff
8 minute read
In this article, we dive into a homegrown Scandi fashion group that took an early shot at implementing 3D technology; covering the highs and lows they faced along their journey. While an overwhelming majority of fashion brands are still discouraged by the absence of tangible use cases and uncertain returns from a resource-heavy investment, Bestseller had already sped ahead initiating their 3D adoption strategy five years ago. Discover the key learnings of a fashion group unwavered by the uncharted nature of the field with Bestseller.
Bestseller is a Danish fashion group with over 17,000 employees worldwide, making several billion in yearly sales. Among its 20+ different brands are the likes of Jack & Jones, Only and Vero Moda. As Europe's 14th biggest provider of fashion clothing, the need to continuously identify new avenues for intuitive and efficient growth is imperative to their success. Having assessed the potential of using 3D within their business, Bestseller implemented the technology for their sampling and development processes in 2017 to explore, learn and benefit from Fashion 3D in its early roots. At that time, failing & growing in this novel 3D ecosystem was a luxury that smaller brands, with fewer human and monetary resources, simply couldn't afford.
Frederik Smed was a former Business Development Manager at Bestseller and a main contributor to the realization of the fashion group's 3D roadmap between 2017 and 2021. He reflects back on his journey with 3D and Bestseller to provide important takeaways, key learnings from unforeseen hurdles, and the various celebrated successes; full with a myriad of insider secrets essential to any brand on the verge of taking a similar path.
3D Adoption – Entering unknown waters as the first to swim
Being responsible for the coordination and guidance of some of Europe's most renowned brands, Bestseller wanted to streamline production processes even further and plan out actionable directives. According to Frederik, ensuring their future competitiveness was the main driver for investing in 3D.
"
Back then, it was more about that this is something that is eventually coming and not a question of if it is coming. That's why we wanted to make use of it as early as possible to get a head start from the competition and benefit from first mover advantages."
But given the novelty of 3D for fashion at the time, Bestseller couldn't rely on available best practices; leaving the fashion group with finding their own strategy for this large-scale project. Allocating budgets sufficiently, finding and training the right people, choosing the right software, setting up an intuitive interface and data flow, approaching the right goals and KPIs, consciously aligning with teams and suppliers, getting everyone on board through emphasized internal reporting – the responsibility list for fashion brands in this situation can be a continuous uphill struggle. Frederik was part of a dedicated team charged with curating the 3D success story for the fashion group and ensuring the project had the right foundation with the correct building blocks in place, before implementing it inside its individual brands.
Even a clear approach can lead to unpredictable roadblocks
Initially, Frederik's team prioritized setting up the right IT landscape that would allow for an efficient data flow between the new 3D capabilities and the existing business tech stack:
"We went with one of the main 3D CAD software offerings on the market, but realized that we also needed a system to manage our physical 3D assets, as the CAD solution wasn't able to do so at the time; so we settled for an external material platform to manage our library. On top of that, Adobe was already working for 3D data intersections, so setting up that integration wasn't a problem. When it comes to the other end, Bestseller has an in-house PLM- and ERP system, with which we seeked to make the needed system integrations."
To measure and evaluate the progress of the ongoing 3D project, they set up reporting loops in the form of quarterly meetings and an accountable steering committee. They were responsible for assessing the amount of fabrics scanned so far, the number of suppliers onboarded to 3D, as well as the status of the item library.
While most of these digital mechanisms worked out as planned for Frederik and his team, they also stumbled upon some serious roadblocks along their mission. In particular, the lack of involvement of external partners could have quickly derailed the project if they would have sticked with their initial course of action:
"I would say that the biggest mistake that we made was that we thought we could do it all alone. We didn't think about including the suppliers to begin with, even though they are equally important to be involved on this road."

When it comes to 3D, it's an all of us or nothing success story
Whereas the digital setup with the item library continued to improve, Frederik and his team struggled to implement a sufficient integration between their chosen CAD solution and Bestseller's core tech-stack. According to Frederik, the size and complexity of their in-house IT system was an especially problematic area as it did not allow for quick iterations on the spot:
"While in-house developed tech stacks make total sense for the sophisticated, individualized needs of a big company like ours [Bestseller], they are also more complex and less flexible for change. So this imposed some challenges for us, because our IT development team needed to navigate the right 3D setup with a whole lot of other priorities. This gets way easier when you are a smaller brand that can rely on more flexible external solutions."
Their overall approach to setting up reporting loops and having general management aligned on the strategic directions of the project worked out very well for Frederik's team on the Bestseller group-level. Yet, Frederik felt that in retrospect he could have done a better job at getting everyone on board on a brand-specific scope, which he explains by reviewing the underlying issue he encountered at Jack & Jones:
"When we wanted to test our 3D roadmap at Jack & Jones, a crazy big brand with around 500 people working in Denmark alone, it wasn't working out too well. At the time, I didn't realize that only having one person responsible for doing the full 3D designing – sitting there alone and doing all the samples and sketches for the online catalog – wasn't the right strategy. She had all the training, but she got completely overwhelmed, because she had no one sitting by her side and guiding her through.
This is when you can start to feel very excluded from the rest of the business, because no one else at Jack & Jones was able to understand what she was doing and the value it would add once she mastered 3D. I know now that 3D has to be a core part of the entire organization in order for it to succeed."
Frederik and his team realized that not only was a deeper internal involvement on a brand-level missing, but that they also needed to overcome the earlier realized lagging involvement of suppliers because of it. Here is how they challenged this for Bestseller:
"After we showed them the possibilities and benefits, how it could work well in our mutual collaboration, as well as how it can save both sides quite some money, all while making better products; most suppliers came directly back to us after that exact pitch and said 'okay we want to be on board on that journey'.
After that, we really focused on working with the suppliers and having them understand our processes, because then we could use the suppliers to push for the brands to start sharing 3D samples instead of physical ones.
There was a bit of pushback in the beginning, but after we started telling the story in Denmark that 'now we have one thousand digital fabrics just ready for you guys to use as a brand and 50 suppliers working inside that system, including most of your biggest ones', it started to gain a lot of traction."
Doing it right: Three strategic lessons to be learned from Bestseller
Lesson #1: Not everything has to be built in-house
"I think one of the biggest issues was that it was difficult to estimate the costs that this full undertaking would require and provide an accurate budget for it. We ended up hiring an external 3D expert to become part of Bestseller, which I wouldn't recommend for smaller brands, as it can get quite expensive.
That's why I would suggest working with an external software partner instead and let them help you understand how to get started with this as fast as possible. You can better buy consultancy hours on a freelance basis to avoid pushing too many resources into it before you even start working on your first design."
Lesson #2: Scale it gradually to avoid getting overwhelmed
"On another note, while I am convinced that the right time for implementing 3D has come for everyone, it's still difficult to map out the golden approach. So it was definitely right for us to go ahead early with 3D and be among the first movers, but we could have started with fewer software licenses and only begin to scale gradually after being more experienced. But we couldn't have known that at the time. 3D can be overwhelming enough, so I suggest you invest your resources wisely."
Lesson #3: Only a few do the designs, but the whole company is in it together
"Lastly, to call back to the overwhelmed designer at Jack & Jones, it's important to be aware that implementing 3D can never be a one-person-show. Everyone needs to be informed, everyone needs to understand and everyone needs to work on this together. So create an environment where learning and progress in 3D are valued. This starts by building up the right support structures and setting up achievable intermediate steps. Don't kill the project off by unrealistic time pressure."
Despite the remaining questions surrounding the right integration of 3D, Bestseller accumulated valuable expertise and routine handling with this wide-reaching technology. While Bestseller had the money and resources, many smaller brands struggle to even consider 3D technology as part of their product development. That is until now!
Together with Frederik Smed, Delogue is hosting an exclusive webinar to release the 3D Lite Approach - the key to the door for 3D technology adoption with minimum risk for the SME fashion brand.
WEBINAR: Implementing 3D - A beginner's guide for fashion brands
– 9th of June 2022, 11 AM (UTC +2).

Watch on demand

here.