By Linda Massi
6 minute read
By Linda Massi
6 minute read
The future of the industry is in 3D fashion software. By enabling virtual samples, it saves millions spent, miles traveled and fabrics used. The technology has existed for a while, but the pandemic gave it the final push to be at the forefront of everyone's agenda.
As the best solution to get to the market quicker, receive faster feedback, save resources, and up your sustainability, 3D software is something everyone in the fashion industry should be looking at right now.
But with so many solutions available, picking the right one can be complicated. We looked at CLO, Browzwear, Optitex and Style3D to offer you an overview of the best 3D fashion software out there. Now all you need to do is choose.
The Best 3D Fashion Software of 2023
CLO – the independent designer's best friend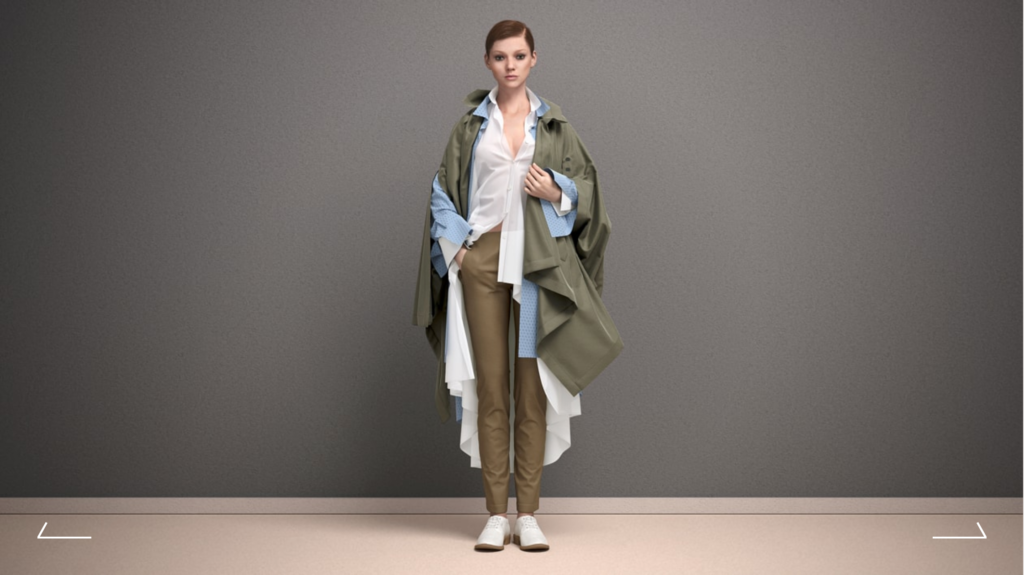 CLO is a 3D design software that passed through gaming and CGI before approaching the fashion industry. However, the former Marvelous Designer is now one of the best options for fashion creators out there. Working both with iOS and Windows, CLO allows designers to create beautiful 3D sketches of their products, perfect to reach the merchant, buyer, or even the final consumer.
CLO's biggest strength is that it lets designers actually work in 3D. It allows for draping the garment in the software and making real-time changes that guarantee great results even for those who struggle with complicated pattern making. CLO's fabric rendering is impressive and enables real-time manipulation and 3D models that are extremely close to the real-life product.
Independent designers love CLO. Offering a free trial and individual licenses for less than 50$ a month, it is a lot cheaper than most of its competitors. On the other hand, lack of integration and customization are what might prevent bigger brands from adopting CLO.
Finally, the 3D fashion software offers a PLM plugin called CLO-Vise at 990$ a month, but it's not included in the standard license. The integration currently works with Infor PLM, PTC FlexPLM and Centric.

Browzwear – the perfect fit for large industry retailers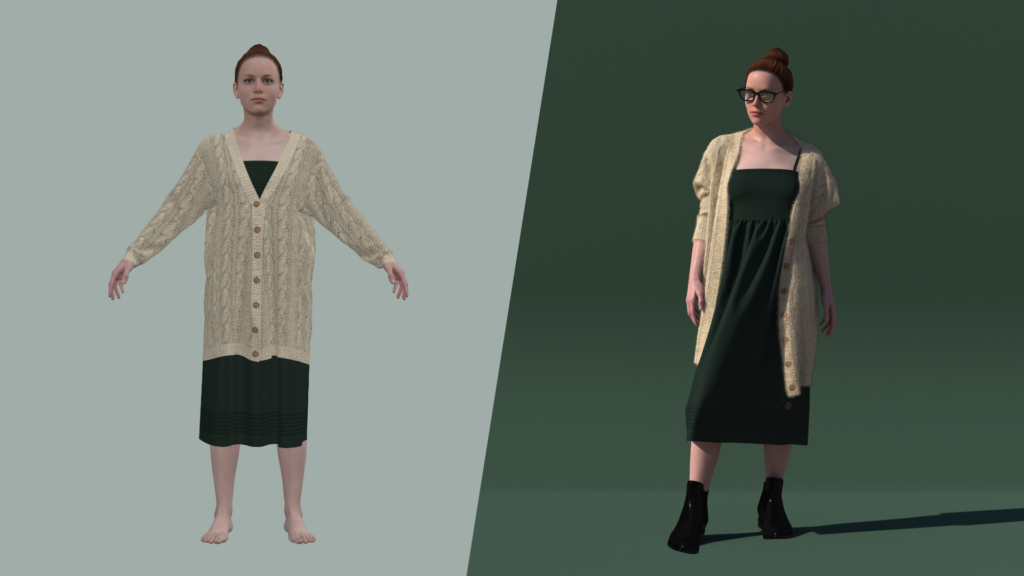 Born in Singapore, Browzwear is one of the pioneers of 3D for the fashion industry. Specifically developed for apparel, it was created to support the entire design process, and it is now a favorite among large industry retailers. Boasting quick training times, an intuitive and easy-to-use interface, and a long list of partner integrations, the transition to Browzwear is as seamless as their 3D models.
The program does not allow pattern creating and manipulating in 3D, but all the changes made in 2D will be automatically reflected in the 3D window. It offers great functionalities for designers. For example, the 3D fashion software goes beyond grading, adjusting the pattern to fit the different measurements of the avatar, which are completely customizable.
Browzwear offers two versions of the software: Vstitcher and Lotta. The former transforms 2D patterns into a 3D prototype, aiding in designing, developing, and producing. Lotta allows designers to create styles without patterns, using rapid 3D design.
Browzwear is highly customizable and often the preferred choice for established brands. However, it is not as appealing for small business owners, and it does not offer individual licenses. It is not possible to access it as an independent designer unless you choose to apply for their indie program.
Optitex – the pattern makers' choice
Developed for the fashion industry, Optitex is one of the best 3D fashion software for production. After dominating the 2D industry with an outstanding pattern making software, they are pushing for 3D with the same attention to detail many know and love.
Out of all programs, Optitex is the most accurate when it comes to photorealistic rendering and pattern fit. What you design in 2D is what you'll have in 3D, which makes the software a pattern-maker's favorite. It is not as straightforward as CLO and Browzwear, though. There is a steep learning curve between an Optitex new user and getting the most out of the program. This can discourage independent designers that are already struggling with the high price tag and big corporations that might not want to go through the training process.
One thing to note is that Optitex also offers a 3D plug-in. It allows designers to modify their patterns in Illustrator and see the updated changes in 3D. However, the fact that it only works for Windows can be a big limitation.
Style3D – For 3D novices and fast-laners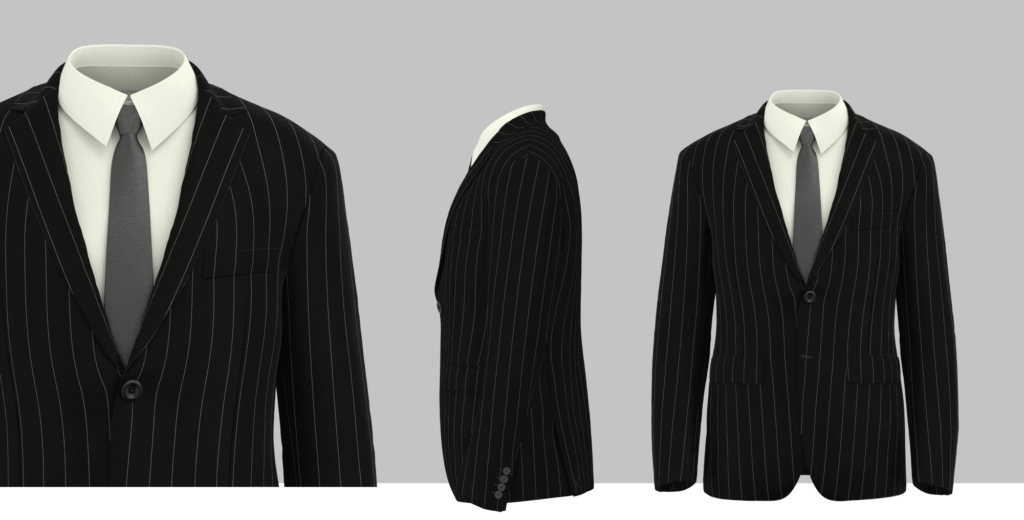 Style3D is one of the latest promising additions to the market that strongly emphasizes on the fashion design ecosystem; offering a wide range of functionalities across the value chain. It follows the vision of making 3D fashion as adaptable and intuitive as possible by connecting everyone involved. The software package comes with two programs inside one cloud platform: the fabric scanning tool allows you to generate realistic 3d fabrics by converting physical materials to digital format and adjusting draping effects; the design program Style3D Studio enables to convert 2D patterns into authentic 3D rendered images.
The platform's biggest strength lies in intuitively connecting all essential modules and tools for enabling 3D sample collaboration. Users can display 3D garments through different online apps, such as virtual showrooms and trendbooks. With its ease-of-use, it allows everyone inside the organization to do simple product development in the cloud; without necessarily having to be a well-trained 3D designer.
On the downside, Style 3D is a novel and less established solution on the Western market due to a strong orientation towards the product development needs in Asia in the past. But the system gets increasing recognition around the globe, with suppliers loving it for its great performance and functionality in pattern designing.
Given its flexible and customizable price models, Style3D especially becomes an affordable option worth considering for small- to midsize companies, as they can explore all the benefits from 3D in one solution without having to invest in additional providers and assets.
Other 3D design tools available in the market are:
*The opinions expressed in the article are based on online reviews and personal interpretations.