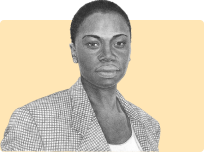 By Thore Bischoff
5 minute read
By Thore Bischoff
5 minute read
3D has been on the fashion radar for a while. From Vogue calling it a key technology for fashion supply chains, to Forbes assessing it as top priority when capitalizing on new technologies, to McKinsey framing it a now-or-never decision on a brand's transformative journey – the narrative is a clear one. Yet in reality, the high anticipation still goes in hand with little action.
Even the pandemic, which was able to steer the innovation-weary fashion industry into somewhat more digital waters, has not really brought any momentum to 3D implementation. 3D software solutions such as Browzwear, CLO3D or Style3D have been in full splendor and functionality for quite some time, waiting for brands' decision-makers to trust in the progress and make the move. But is the move towards 3D long over-due or is this wait-and-see approach of most fashion brands a good shout in such a risk- and capital-heavy territory?
If you ask Frederik Smed, the best time to move ahead with 3D would have already been two years ago. He started as an independent 3D consultant after playing an integral role in the 3D roadmap realization of the Danish fashion retailer group Bestseller for the past four years. We sat down with Frederik in search of reasons behind the hesitation of decision makers, trying to answer one of the most controversial questions burning on the nails of any fashion executive: has the right time already come to start establishing 3D in my own brand?
Frederik, why have you started on this new journey within Fashion 3D?
"I saw an opportunity that with what I've learned from Bestseller, I could actually help to push an entire industry forward into a more sustainable direction and share some of these valuable, first-hand learnings. Of course, Bestseller is one of the biggest fashion companies we have in Denmark, but there are so many small- to medium-sized brands around that could also benefit a lot from using 3D. Their problem simply is that they don't have the budget to go out and invest like crazy in hiring consultants. I want to help these brands, become a trusted partner for them, and get the right tools and skillsets down into the hands of the people inside the organization. Because I feel that fashion in general hasn't really evolved that much in the recent past, despite it being one of the most polluting industries of the world. So overall, my mission is to try to change some things for the better in a very conservative industry."
Why do you think that the fashion industry is only slowly implementing 3D?
"Fast fashion put increasing pressure on the speed of processes over the last decades. We've been so busy making new collections and following demand that we haven't had the time to reflect on what is actually the smart way to proceed. Instead of just working harder, maybe we should start working smarter. I have actually never come across a fashion brand that hasn't mentioned to me that they are super busy. You might compare the fashion industry to a hamster wheel that just goes round and round. There is too much pressure to stop for once and think about: should we continue to do this? Or should we maybe try something else? This is the same case when I already start to onboard people in 3D. Many can't adapt to 3D for the simple reason that they are continuously getting pushed back into their old ways of working. They can't afford to invest time in 3D, because they already have the next deadlines breathing down their necks and eventually fall back on their tried and trusted practices."
But would it already be the right time for everyone to start implementing 3D?
"Yes, I believe so – two years ago it would have been even better. I don't see anybody who couldn't benefit from 3D, no matter the size of your brand. I've actually made some business cases within companies that said: 'we can't afford to have the 3D hardware capacities sitting in our office. But if we can just work with the 3D platform for now and have others set up the actual shapes for us, that would already help a lot'. And such a light-approach to 3D can already be a good start with less financial commitment. It's just a matter of finding the right formula for you."

How would you approach a brand that feels like it's not the right time for them yet?
"I'd suggest having a look at the amount of samples coming in and the amount of time you are spending on them. If you feel like you are spending too much time on that, you should definitely look into 3D as a remedy. In your carrier costs alone you will find enough money regardless of your company size to justify the investment in 3D for your organization. Also very important to highlight is the accuracy, the flexibility and freedom to create everything right in front of you, without having to wait for samples. One of the biggest perks of working with 3D is that you can directly go ahead, no matter if the design inputs are normally being developed internally or coming from your suppliers."
And where would you suggest brands to start on their 3D journey?
"When looking at all the sample and carrier costs we just covered, starting in product development becomes most important. Also because of the current situation most brands are in: they can't travel and eventually struggle to keep track of their whole supply chain. 3D would solve a lot of these challenges, especially the inefficiencies resulting from sample delays. Of course, there are also a lot of wins in other areas to drive your sales figures. Once you basically start to attach a fitting to everything, from internal product development, to external supplier partnerships, to aligning it with Sales & Marketing – that's when you see the full magic of it."
Even if you disagree with Frederik's perception that the right time has already come for everyone and emphasize on the importance of waiting for more feasible use cases and best practices, it is undeniable that 3D will shake up the industry by opening up for new avenues in production and promotion. To not reach a dead end here, brands must pave their way into it sooner than later.
This is why together with Frederik Smed, Delogue hosted an exclusive webinar to release the 3D Lite Approach - the key to the door for 3D technology adoption with minimum risk for the SME fashion brand.
Implementing 3D: A beginner's guide for fashion brands
–

Click here to r

egister for On-Demand access to the webinar.