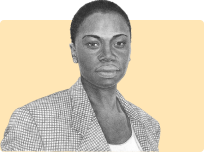 By Thore Bischoff
3 minute read
By Thore Bischoff
3 minute read
When we talk about traceability, we refer to the ability to trace your product development processes and supply chain. As the fashion industry is facing a significant change in awareness about social and sustainable efforts in recent years, traceable business practices and information have taken the center of relevance. Where exactly was my T-shirt produced? And by whom? What are the working conditions like there? What materials is my sweater actually made of? And is all of this really sustainable in the end?
Companies need accurate and honest answers here, and not just for their own external image and integrity. A smooth process flow and complete clarification of error sources within the company's own team and in collaboration with suppliers is also fundamental for the internal optimization of product development. This balancing act not only poses major problems for many fashion brands at present, it will also sooner or later determine the competitiveness of their companies. But what exactly is the reason for this?
Traceability and transparency: A question of survival
The climate crisis and its current and potential consequences have not gone unnoticed by the fashion world. In fact, quite the opposite: according to the European Parliament, the fashion industry causes more than 10% of global CO2 emissions – being more than shipping and foreign flights combined. Even though fast fashion still dominates the market to a large extent, the measures and regulations are continuously becoming stricter and the adaptability of brands is becoming more and more crucial.
Consequently, the market and the end customer also expect fashion brands to make a greater contribution to society and the environment. Here, flowery CSR promises must be followed by actual actions, which is why the disclosure and marketing of transparent and traceable information is becoming increasingly important for product attractiveness and buying interest. Or to put it simply: Those who do not produce sustainably, socially and ethically will have to change something promptly in order to retain customers; and those who are already making a responsible contribution must also be able to actively demonstrate this.
Internal transparency as a fundamental basis
In order to meet these demands from society, the market and customers, all internal processes must be sufficiently and transparently linked. Already in the relationship with suppliers and producers, many problems in communication and collaboration are related to the lacking traceability of the company's own processes. These avoidable noises and misunderstandings not only quickly delay the product launch, they are also detrimental to trust and efficient collaboration. A similar picture often emerges between in-house teams and departments – characterized by information gaps and uncoordinated work steps.
In the future, fashion brands will hardly be able to afford a lack of information structures and a high level of process complexity if the demand for accurate and honest product details becomes even greater. While not every fashion brand has to become the new 'Patagonia' in terms of transparency and traceability, it is important to convince the customer with transparent and traceable information about one's own product development and to make the complete product path as accessible as possible.
Make the first step and learn from others
In our latest Traceability Report, we take a closer look at this topic – moving away from the problem and towards the solution. Using a practical framework, we explain in five steps how fashion brands can boost their growth through more traceability in the supply chain. Learn from helpful case studies of diverse brands and get to know more about the importance of digital solutions.
Want to learn more about how to improve the traceability of your processes and how the right software can help you on this journey? Then
download the full report for free, with detailed insights, practical case studies, and concrete solutions
.