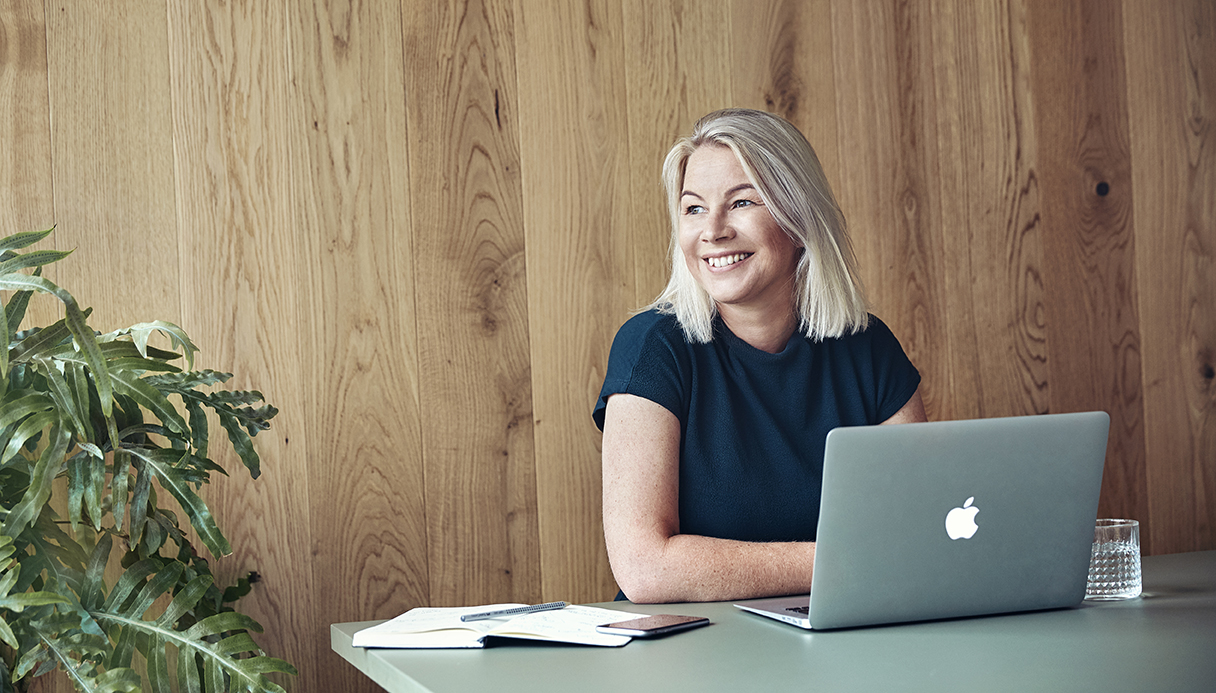 Sustainability
3 Steps to Transform your Fashion Company into a Sustainable Business with SustainaCompany
By Linda Massi
5 minute read
By Linda Massi
5 minute read
Sustainability has become the fashion industry buzzword. It has been so overused that it is debatable if it still holds meaning. Everyone wants to shoot for the stars, achieve a sustainable transformation, and be the next KnowledgeCotton Apparel or DEDICATED brand. However, when speaking with experts, one common theme comes up: start small.
We have taken the time to chat with Anne Katrine Blirup, founder and owner of SustainaCompany, a consulting and e-learning company aiming to form sustainable experts and change the industry from within. "I always describe myself as the Trojan horse," she says, "I go inside the companies and try to change them from within, almost without them noticing."
Eat the Elephant Bit by Bit
A famous book of managerial tips once asked: "How do you eat an elephant?". The response, which might sound like a basic pun, contains a lot of truth: one bite at a time. Blirup holds this principle close to her heart. "Brands see the elephant and they get nowhere, because they get paralysed," she states. She refers to the overwhelming issue of 'What does it mean to be sustainable?'. Since the start, fashion and apparel brands have been caught between the problem of communicating their conscious efforts too overzealously, engaging in greenwashing, and feeling that you're never doing enough.
Blirup believes that this focus on achieving perfection is counter-productive. "I'm a pretty ordinary person. And I help ordinary people in ordinary companies," she shares when asked about her lifestyle. "We just try to take these small steps together. I would rather help the average company, because I think that if we can change the average, it's better. I absolutely adore companies that are extreme, full-on sustainability. But they are still few, and they can be difficult to relate to for the average consumer, so unfortunately they aren't moving the needle that much."
3 Steps to a Sustainable Transformation
Keeping in mind her philosophy, we asked Blirup what three steps a fashion business should take when looking at achieving a sustainable transformation starting from zero.
How to Achieve Sustainable Transformation:
Where are You Now?
"First of all, get an overview of what it is that you're already doing," starts Blirup. "I mean just getting data. This is the unsexy part, but this is a very very important thing. Using Delogue is great, because you could have your suppliers actually put that data in and you have a place where you could keep an overview of everything." Delogue offers a single source of truth and a way to centralize data for all the steps of the production process. As the platform allows all employees to access information wherever they are, it is a good way to spread knowledge within the organization.
READ MORE: How a PLM Supports Sustainability
"Once you get the data, you start writing your policies, and then map your supply chain," Blirup continues. "The process of writing those codes of conduct is a very good internal exercise," she notes. Those policies are then sent to suppliers asking for information. Blirup explains that having one platform the suppliers can feed data to themselves is very helpful, as the key to making a change resides in partner collaboration. "Brand sustainability is about the products that you put out in the market. It has to do with yourself first. And then, in order to push that further out into the supply chain, you would need to help your suppliers understand, instead of just making it a requirement, a comply or die kind of approach."
READ MORE: The Importance of Supplier Collaboration to Drive Transparency and Sustainability in the Supply Chain
Where do You Want to Go?
With SustainaCompany, Blirup has witnessed many fashion brands trying to follow the latest trend instead of creating an approach tailored to them. "That's what happens a lot of times. They start looking at glossy CSR sustainability strategies that are not based on data, but on what they think would sound cool. Then, five years have passed and they have done nothing."
The consultant believes that the secret to a lasting sustainable transformation is relating it to the core business. "Based on data, find out where it is that you want to go. Don't look at your competitors. Decide what makes sense for your business, then make a strategy based on that and move in that direction." Blirup continues explaining that she wants to create experts all over the world, and she's all about fashion brands finding their way. "There are brands that started on the very basics and followed my lead very diligently. But now they have the fundamentals and they are innovative in their own way. I think that's absolutely lovely."
Move in that Direction
"Don't just engage in CSR once a year," Blirup advises. "It is a good thing and you should do it if you feel called to it, but it has nothing to do with your business, it doesn't make a concrete change." Blirup also points out that communication should come only after the due diligence work has been done. "I think a lot of fashion companies start to communicate before they're actually ready to do it," she reflects.
"I think you should be quite honest in your communication about where you are and where you're heading, and also, you know, if sometimes you have goals that you don't reach". When asked about how brands can avoid greenwashing, she replies "If CSR and sustainability is placed in marketing, that's one approach. But I think sustainability should definitely be placed in the product teams because that's where we can actually make some real changes. Of course, you should inform marketing because it's also important to tell the stories, but I wouldn't have my sustainability department referring to the marketing director."
This 3-steps approach might sound too straightforward to achieve a lasting sustainable transformation, but it doesn't have to be complicated. That is the whole point of SustainaCompany, which aims to make conscious changes available to everyone. "I don't think you should start with an organic t-shirt," concludes Blirup. "If you don't know where you are producing your things, or how your core business needs to change first. Otherwise your communication is going to be hollow. So just starting from the trunk of the elephant. Yeah, and eat your way through it."